Create professional invoices in seconds, enable instant payments, automate reminders for late payments, and shorten the time between sending an invoice and getting paid.
GST Accounting Software In India By GLOBAL IT WEBS
Easy CRM offers powerful sales, marketing, and support tools, integrated with Easy. It provides instant inventory checks, payment reminders, and GST bill creation and sharing. Simplify GST filing with GLOBAL IT WEBS GST Accounting software, which enhances your brand's identity through professional invoices.
Our GST Accounting Software continuously evolves with new features, eliminating the need for expensive CRM systems. We offer services like Advanced Backlinks, Basic Link Building, Blog Creation, Article/Press Submission, Social Bookmarking, Buyer/Traffic Analysis, submission to trade-specific search engines and directories, manual directory submission, classified ad posting, blog submission, Google Local Listing, and forum posting.
Create Efficiency with Customizable Invoicing: In the fast-paced world of IT finance, time is of the essence. With our services, you can create professional invoices in seconds. Tailor them to suit your brand's identity while maintaining a sleek and polished appearance. What's more, you can offer your customers the convenience of instant payments, ensuring your cash flow remains steady and predictable.
GST ACCOUNTING SOFTWARE - BEST SOFTWARE FOR YOUR COMPANY
Streamline Receivables with Automation: No more chasing down late payments or sending manual reminders. Our integrated automation system takes care of that for you. Let it do the heavy lifting, leaving you with more time to focus on growing your business. This feature not only simplifies your financial operations but also fosters better relationships with your clients.
Accelerate Payments with Online Invoicing: In today's digital age, waiting for checks to arrive in the mail is a thing of the past. Our online invoicing solution reduces the time between sending an invoice and receiving payment. It's a game-changer for businesses aiming to improve cash flow.
Easy CRM: Powerhouse for Sales, Marketing, and Support: Easy CRM is your all-in-one solution for sales, marketing, and support. It seamlessly integrates with your financial processes, providing you with a comprehensive toolkit to manage client relationships. It simplifies inventory checks, automatically reminds you to recover payments, and enables the creation and sharing of GST bills.
BEST GST ACCOUNTINGE SOFTWARE IN INDIA: GST ACCOUNTING SOFTWARE DEMO.
GLOBAL IT WEBS is the Best GST Accounting Software provider across in Andra Pradesh (Hyderabad) Arunachal Pradesh (Itangar) Assam(Dispur) Bihar (Patna) Chhattisgarh (Raipur) Delhi (New Delhi) Goa (Panaji) Gujarat (Gandhinagar) Haryana (Chandigarh) Himachal Pradesh (Shimla) Jammu and Kashmir (Srinagar and Jammu) Jharkhand (Ranchi) Karnataka (Bangalore) Kerala (Thiruvananthapuram) Madya Pradesh (Bhopal) Maharashtra (Mumbai) Manipur (Imphal) Meghalaya (Shillong) Mizoram (Aizawi) Nagaland (Kohima) Orissa (Bhubaneshwar) Punjab (Chandigarh) Rajasthan (Jaipur) Sikkim (Gangtok) Tamil Nadu (Chennai) Tripura (Agartala) Uttaranchal(Dehradun) Uttar Pradesh(Lucknow) West Bengal(Kolkata) and all over South India and aboard.
We believe quality consists of products and services provided on time and in conformance with customer needs. We shall distinguish and respect our client's right to receive quality products and services, on time and within budget. Our expertise in GST Accounting Software development is added to your insight and in-depth knowledge of your industry and the tasks you need to achieve to make your business run more efficiently…
BENEFITS OF GST CCOUNTING SOFTWARE
Simplified GST Compliance: GST Accounting Software automates the process of generating GST-compliant invoices and handling tax calculations. This reduces the risk of errors and ensures your business adheres to tax regulations, thus avoiding penalties.

Time Efficiency: Manual bookkeeping and tax calculations can be time-consuming. GST software streamlines these tasks, saving you time and effort that can be better utilized for other essential business activities.

Improved Accuracy: Human errors are common in manual calculations. GST Accounting Software minimizes the chances of mistakes, ensuring that your financial records are accurate and reliable.

Faster Invoicing: With the software, you can quickly generate professional invoices, reducing the time it takes to send bills to clients and receive payments. This accelerates your cash flow.

Automated Payment Reminders: The software can automatically send payment reminders to clients, reducing the need for manual follow-ups and improving the chances of timely payments.

Real-time Data Access: Access to real-time financial data helps you make informed decisions promptly. You can monitor your business's financial health and adjust your strategies as needed.

Integration with Other Business Tools: Many GST Accounting Software solutions integrate with other business tools like CRM, inventory management, and expense tracking. This ensures a seamless flow of data across your business processes.

Cost Savings: While there may be an initial investment in GST software, the long-term cost savings from reduced manual labor and error correction can be significant.

Enhanced Financial Analysis: The software often comes with reporting and analytics features that provide insights into your business's financial performance. This data can help you identify areas for improvement and growth.

Compliance with Changing Regulations: Tax regulations can change frequently. GST Accounting Software can update automatically to comply with new tax laws, ensuring that your business remains legally compliant.

Security: Most GST software solutions offer robust security features to protect your financial data from unauthorized access or cyber threats, giving you peace of mind.

Scalability: As your business grows, the software can scale with you, accommodating increased transaction volumes and complexities.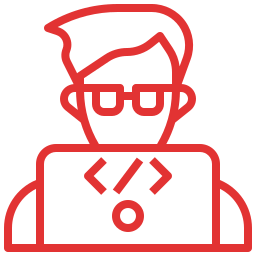 Custom software solutions
Software project consultation
Backend support and maintenance
Sounds Good? Let's Discuss About Your Project!