Production Management Software
Enhance your production processes with Production Management Software and gain greater efficiency and control. This will empower you to manage costs effectively when changes are necessary, ensuring precise production management and control.
GLOBAL IT WEBS Production Management Software
Streamline your production process with comprehensive Production Management Software. From work orders and scheduling to shop floor control and integrated project management, GLOBAT IT WEBS automates your entire production workflow. Here's how our software can enhance your production operations:
Discover the power of  Production Management Software, and optimize your production operations for greater efficiency and control. Explore our advanced production management software and transform the way your institution serves the needs of emerging market communities.
PRODUCTION MANAGEMENT SOFTWARE- YOUR KEY TO OPTIMIZING AND AUTOMATING YOUR PRODUCTION PROCESS.
Work Orders and Scheduling: Seamlessly integrate work orders and scheduling to track when purchased items are needed and ensure necessary parts are available for production.

Drag-and-Drop Capacity Planning: Easily identify and address shortages and overloads with a simple drag-and-drop interface, allowing for quick adjustments to your production plans.

Stock Monitoring: Effortlessly monitor your available stock while receiving new orders to prevent critical raw material shortages.

Barcode Integration: Achieve end-to-end item tracing by using barcodes for efficient inventory management.
TOP PRODUCTION MANAGEMENT SOFTWARE IN INDIA: EXPERIENCE PRODUCTION MANAGEMENT SOFTWARE DEMO, YOUR TRUSTED SOLUTION FOR PRODUCTION COMPANY.
Our Presence Spans: Andhra Pradesh (Hyderabad), Arunachal Pradesh (Itanagar), Assam (Dispur), Bihar (Patna), Chhattisgarh (Raipur), Delhi (New Delhi), Goa (Panaji), Gujarat (Gandhinagar), Haryana (Chandigarh), Himachal Pradesh (Shimla), Jammu and Kashmir (Srinagar and Jammu), Jharkhand (Ranchi), Karnataka (Bangalore), Kerala (Thiruvananthapuram), Madhya Pradesh (Bhopal), Maharashtra (Mumbai), Manipur (Imphal), Meghalaya (Shillong), Mizoram (Aizawl), Nagaland (Kohima), Odisha (Bhubaneswar), Punjab (Chandigarh), Rajasthan (Jaipur), Sikkim (Gangtok), Tamil Nadu (Chennai), Tripura (Agartala), Uttarakhand (Dehradun), Uttar Pradesh (Lucknow), West Bengal (Kolkata), and South India, as well as international locations.
One fundamental aspect of production management is creating material bills of manufacturing and assembly routings. With GLOBAL IT WEBS Process Plans, you have the flexibility to define the steps required to produce or assemble an item. This feature empowers you to manage cost impacts effectively when changes are needed, ensuring true production management and control.
BENEFITS OF PRODUCTION MANAGEMENT SOFTWARE
Enhanced Efficiency: Streamline your production processes, reducing manual tasks, and automating workflows to boost overall efficiency.

Improved Scheduling: Achieve better production scheduling and capacity planning, leading to on-time deliveries and reduced downtime.

Inventory Control: Gain real-time visibility into inventory levels, minimizing stockouts and excess stock, thus lowering holding costs.

Cost Reduction: Identify and mitigate inefficiencies and resource wastage, resulting in reduced operational costs.

Quality Control: Maintain consistent product quality by implementing quality checks and standards within the software.

Data Analytics: Access valuable insights through data analysis, aiding in informed decision-making for process optimization.

Faster Decision-Making: With real-time data and analytics, make quick decisions that improve production efficiency and resource allocation.

Compliance and Traceability: Ensure adherence to industry regulations and easily trace production history for audits and quality control.

Customization: Tailor the software to meet your specific production needs and adapt to evolving requirements.

Scalability: Grow your production capacity seamlessly with software that can expand alongside your business.

Remote Access: Monitor and manage production from anywhere, enabling remote work and flexibility.

Enhanced Communication: Facilitate better communication and collaboration among team members, departments, and suppliers.

Customer Satisfaction: Consistently meet customer demands with on-time deliveries and high-quality products, leading to improved customer satisfaction.

Resource Optimization: Efficiently allocate resources, whether it's machinery, labor, or materials, to maximize output while minimizing waste.

Competitive Advantage: Stay ahead of competitors by adopting advanced production management tools that enable better control and innovation.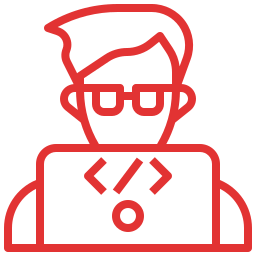 Custom software solutions
Software project consultation
Backend support and maintenance
Sounds Good? Let's Discuss About Your Project!